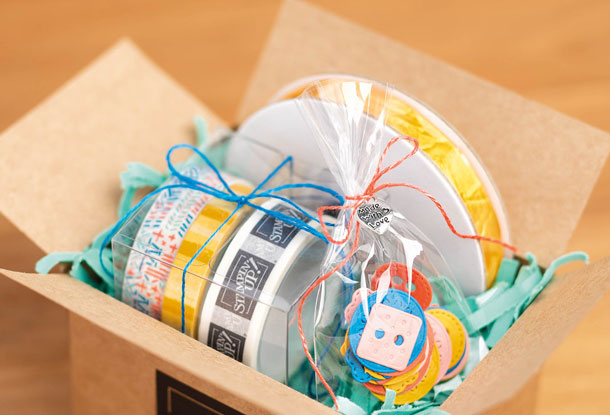 My Stampin' Up! blog is (http:// www.brandyscards.com). I dedicate my blog to sharing everything I know and continue to learn about the craft of rubber stamping and card making. I thoroughly enjoy giving and receiving advice from my fellow stampers, family, friends and virtual stamping "buddies."

Being a Stampin' Up! demonstrator is so rewarding. Not only do I get to be creative every day, I also get to be a creative coach, offering fresh project ideas and encouragement to my on-line customers and friends.


INTERESTS: I love to fish! That's right... I love to fish and as long as something is nibbling on my bait I am good to go. I also love to exercise and I get a lot of it while I chase my two precious toddlers around the house.

QUICK BIO: Married to Doug since 2002. Son, Tyler (2005) and Dylan or Dman (2007). They love to run and jump off of EVERYTHING!!!

FUN FACT: I am a corporate spokesperson. I am proficient on an ear prompter and travel the country wearing many different hats. Some of the shows that I enjoy most are the photo shows such as WPPI (Wedding and Portrait Photography), Photo Plus Expo, in NY, NY and several more. I have narrated or presented for Canon USA, Tamrac, JobBoss, Ford Motor Company, PeopleFirst & Suzuki Automotive.

MY BACKGROUND: My full time job is being the best mother, wife and friend I can be. I enjoy my presentation gigs and travel once a month for 5 days or less. Stampin' Up! is my passion and I have enjoyed my journey as a Stampin' Up! demonstrator and look forward to the many years to come.

In 2006, I attended a Stampin' Up! party out of "obligation" to my sister-in-law and it turned into a passion. I became completely enamored by the fun, beautiful and creative ideas. My love story with Stampin' Up! continued to blossom. In 2007, I began a long term relationship with the 100's of artful stamps and perfectly coordinated accessories, as a Stampin' Up! demonstrator. Today, my group of stampin' friends and demostrators continues to grow. I am so blessed to have so many amazing women in my life... Thank You Stampin' Up!